Festival Casino
Visit our air-conditioned Festival Casino in the gymnasium, and try your luck at Vegas-style games like Blackjack, Craps, Let-it-Ride and Roulette. We have a few other fun games for the less adventurous players.

The Festival Casino is located in the gymnasium and can be accessed via a ramp on the west side of the building. Look for Door #17.

Festival Casino Hours:
FRIDAY: 5pm – 11pm
SATURDAY: 5pm – 11pm

NOTE: Must be at least 18 years of age to enter the Festival Casino. Facility and gaming is monitored by CCTV and security personnel.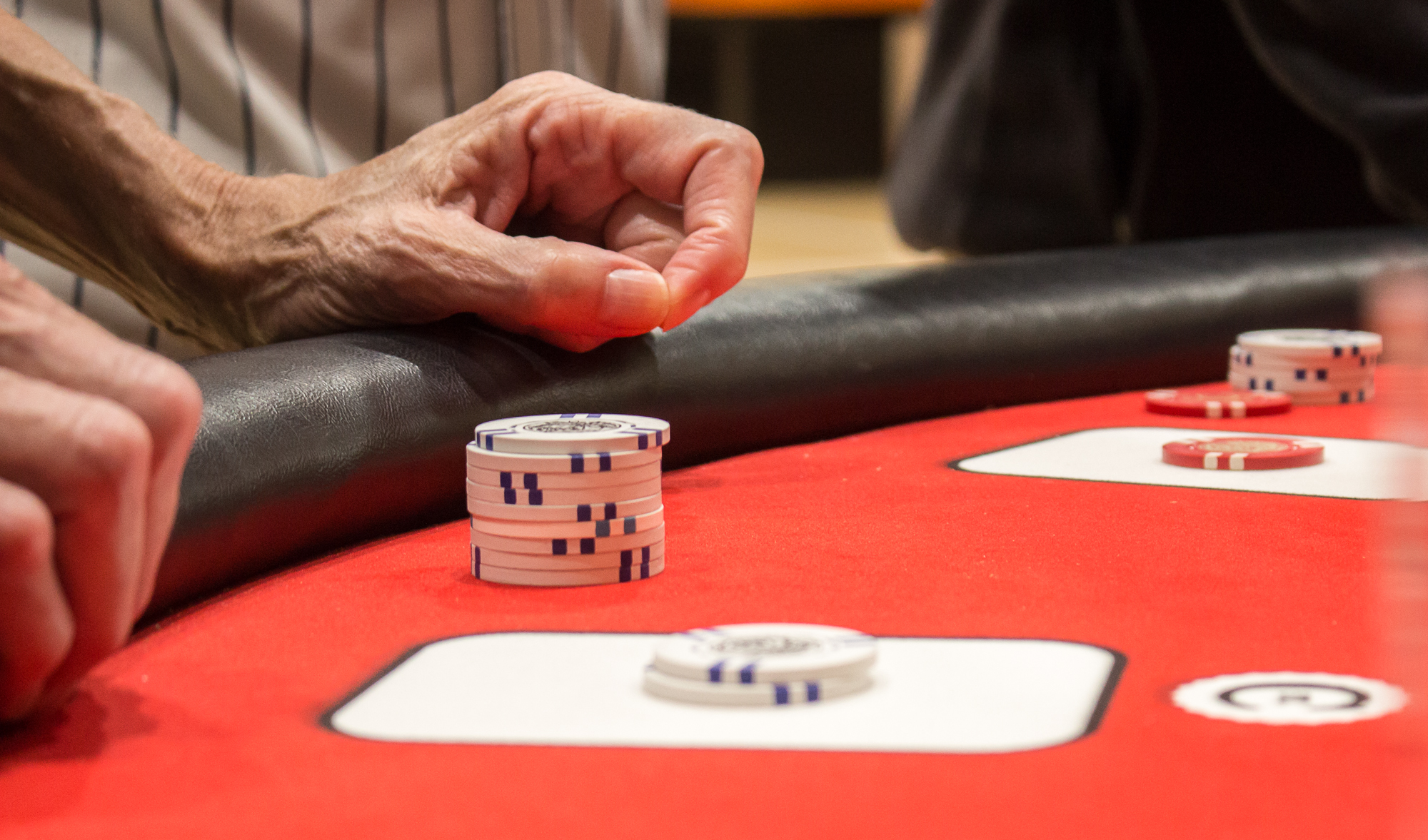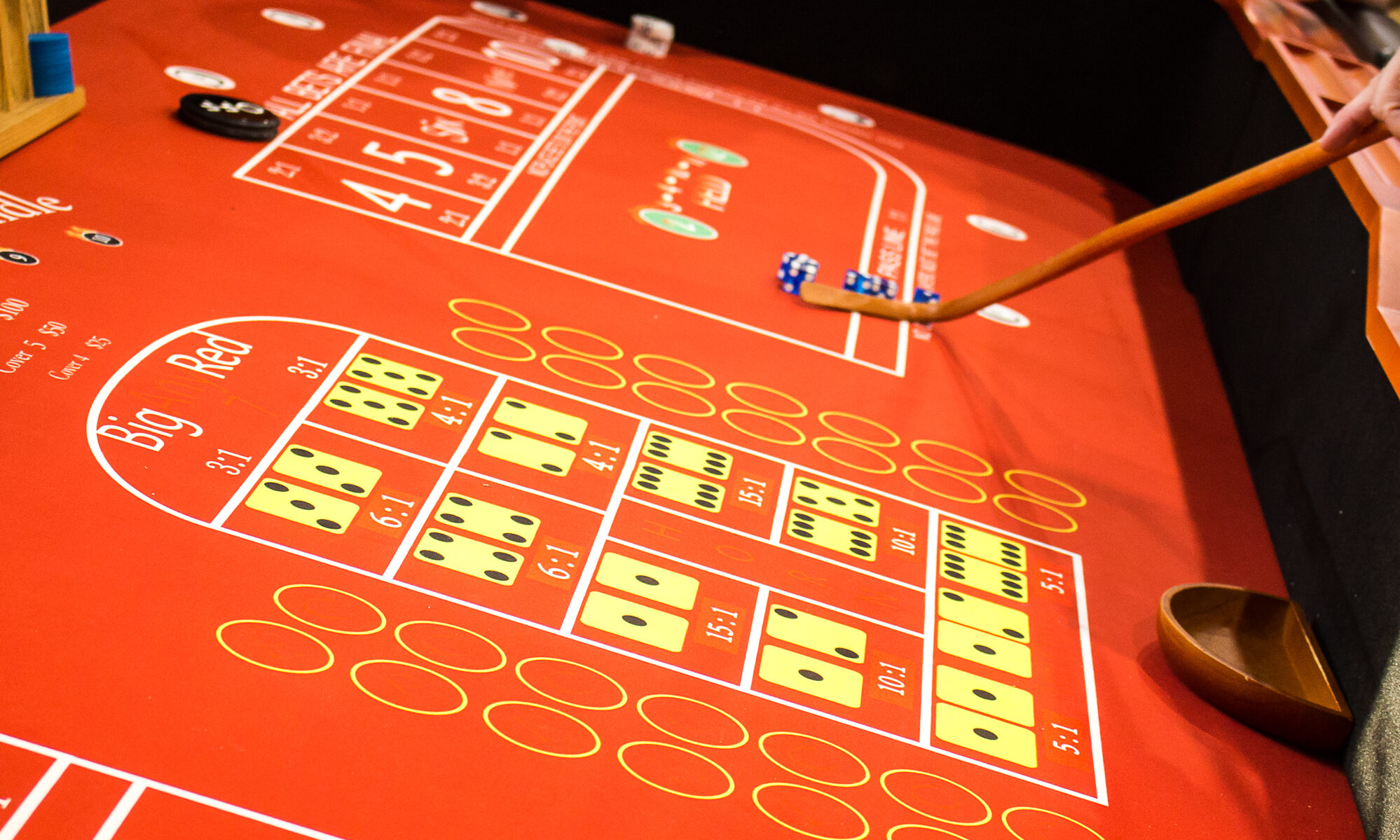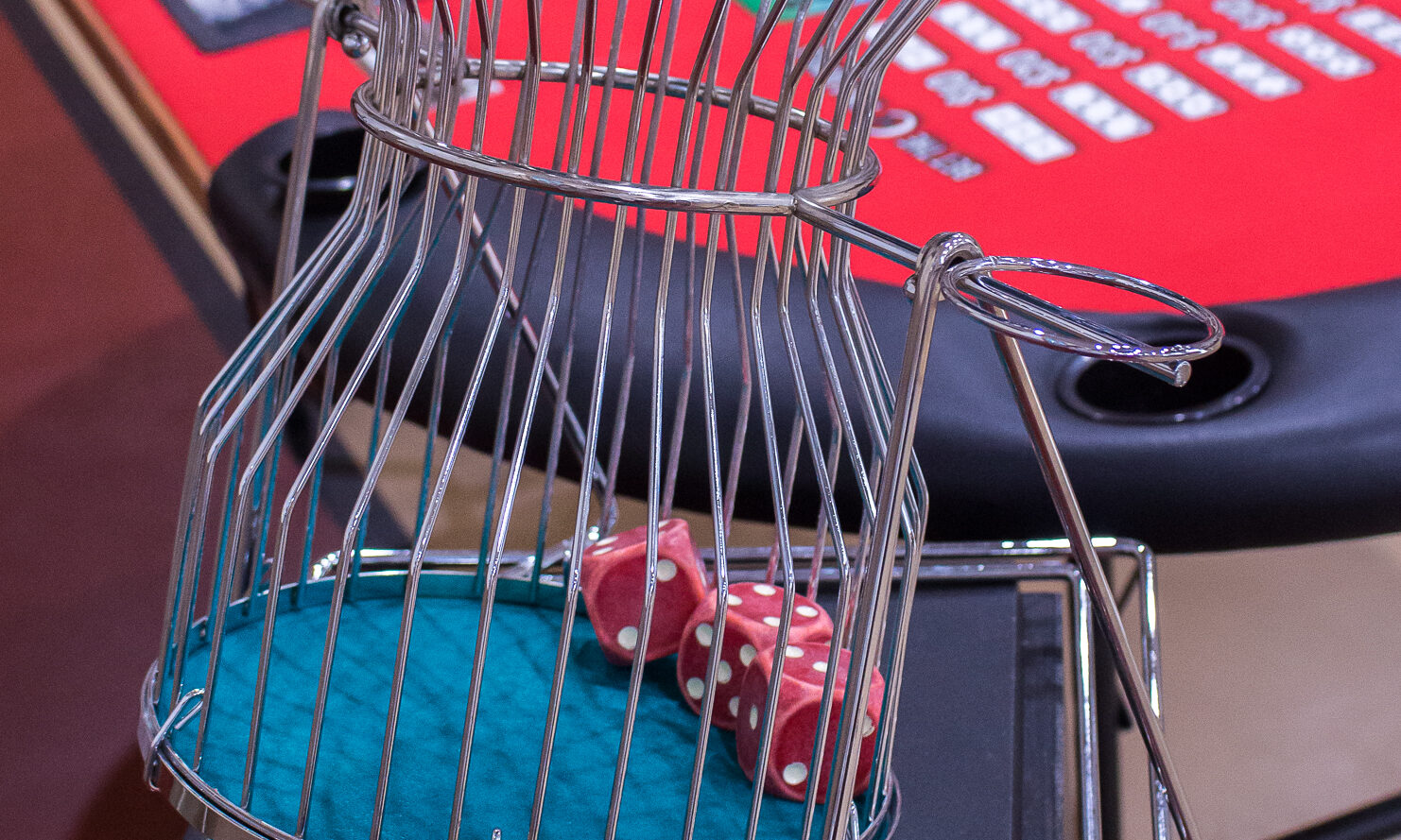 Casino Games
[NOTE: 2023 Gaming decisions have not been finalized. Please come back soon]

Is Poker your game? Try your luck with Texas Poker, Let-it-Ride, Seven Card Stud, or Texas Hold 'Em.

Blackjack is back with a twist. Bet $1 on the "St C" and win up to $49!

Not a big gambler but want to have a fun try at something easy? Give Chuck-a-Luck or Roulette a try. No thinking required – just choosing numbers. Or place a bet on your favorite pony – the famous St. Christopher's Horse Race Wheel will be back in action!

Have you ever wanted to "throw the bones" in Craps but didn't understand the game? This is the perfect chance to learn this fast and fun game. Our dealers will teach you the ins and outs of the craps table! No better place to learn that where the minimum bet is only $1.
BLACKJACK
Try to beat the dealer, but don't go over 21 or you bust! Bet $1 on the St. C and win up to $49 if you get 20 in the first two cards.
Min Bet $1 / Max Bet $5
CHUCK-A-LUCK
3 Dice…3 Turns… Pick a number and win up to 3 times your bet!
Bet $1 on the St. C and if all 3 dice match, you could win up to $60!
Min Bet $1 / Max Bet $5
CRAPS
Roll the bones and try not to crap out! Our simplified craps is great for beginning players. Bet $1 on the St. C and get on a hot roll and win.
Min Bet $1 / Max Bet $5
HORSE RACE
The world famous St. Christopher's Horse Race is back for another year.
Pick your pony and win up to 15 times your bet!
Min Bet $1 / Max Bet $5
LET-IT-RIDE
Get a good hand and let your bet ride! We've had a full house every year and four of a kind almost every year. Bet $1 on the St. C and play a 3 card poker hand!
Min Bet $1 / Max Bet $5
ROULETTE
This classic wheel game lets you pick the number, odd, even, red or black. Try your luck and see what comes up. Bet $1 on the St. C to win $20 on 0 or 00.
Min Bet $1 / Max Bet $5
SEVEN CARD STUD
2 down, 4 up, 1 down.
High hand takes the pot.
$1 Ante goes to the house.

$1/$2 Betting
TEXAS HOLD 'EM
You have 2 cards…. and you share the other 5.
Who gets the best Poker Hand?
$1 Ante goes to the house.
$1/$2 Betting
TEXAS POKER
Big Cards…Big Fun…5 card stud poker. High hand wins the pot.

$1 –$5 per game
(depending on table)
IN THE CHURCH BASEMENT
BINGO
And Pull Tabs!

Join us for a game (or several) of BINGO in the air conditioned activity room in the basement of the church both nights. Play starts at 5:00pm each day.
Single-Game BINGO
Price: $1 per game (1 game = 6 cards)

Win with a Row, Column, Diagonal or 4 Corners.
Payout is based on the number of players per game.
Instant Pull-Tab Tickets
$1 per Ticket
Payouts up to $100
Know the Rules and Play Fair
Bingo is licensed and regulated by the Indiana Gaming Commission. All laws, rules and regulations are strictly enforced. Players not complying will be asked to leave the premises. Must be at least eighteen (18) years of age to play BINGO or purchase Pull Tabs. Minors may sit with a parent or guardian, but may not play. Please play responsibly.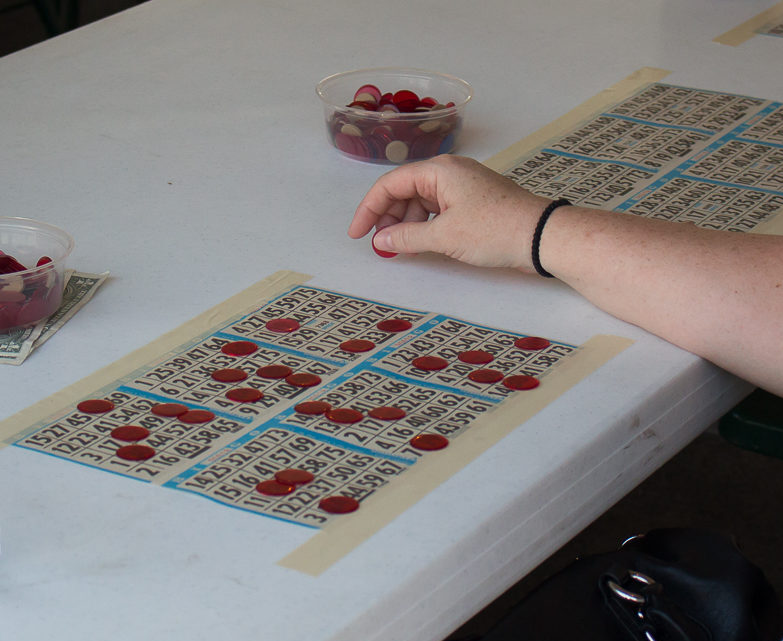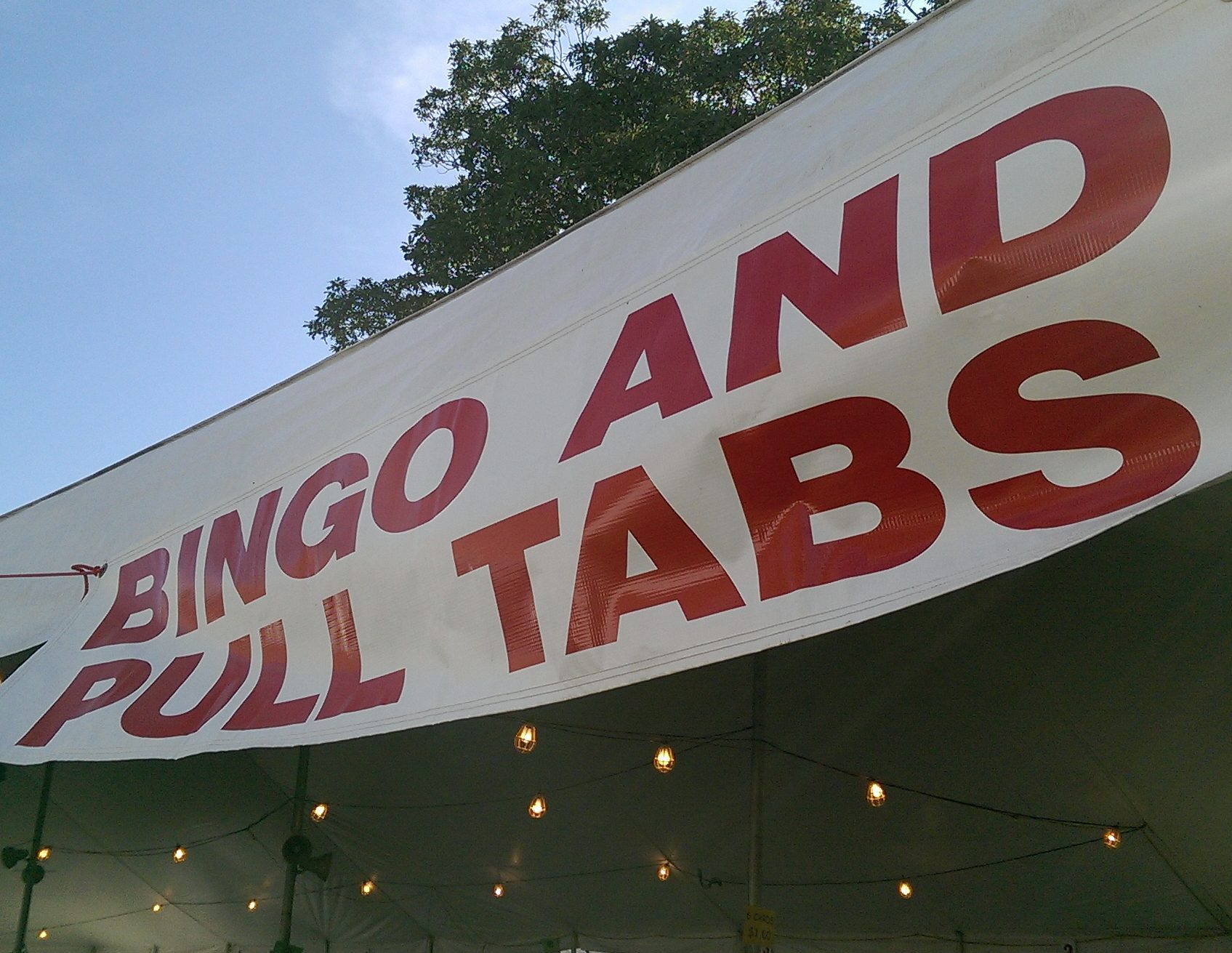 FESTIVAL 50/50 RAFFLE
Grand Prize
Half the Proceeds
Tickets:
$5.00/each
or 11 for $50.00!
Tickets are $5.00 each, or a bundle of 11 for $50.00. Tickets may be purchased at the Parish Office in May or June, or picked up after Mass in April, May, and June. The Festival. Drawing will be held at 9:00pm on Saturday, June 24, 2023 in the Casino. One lump sum prize equal to 50% of the total proceeds will be awarded to holder of a single winning ticket. If the winner is ineligible, prize will be awarded to a runner up. Players must be at least 18 years of age to enter or win.